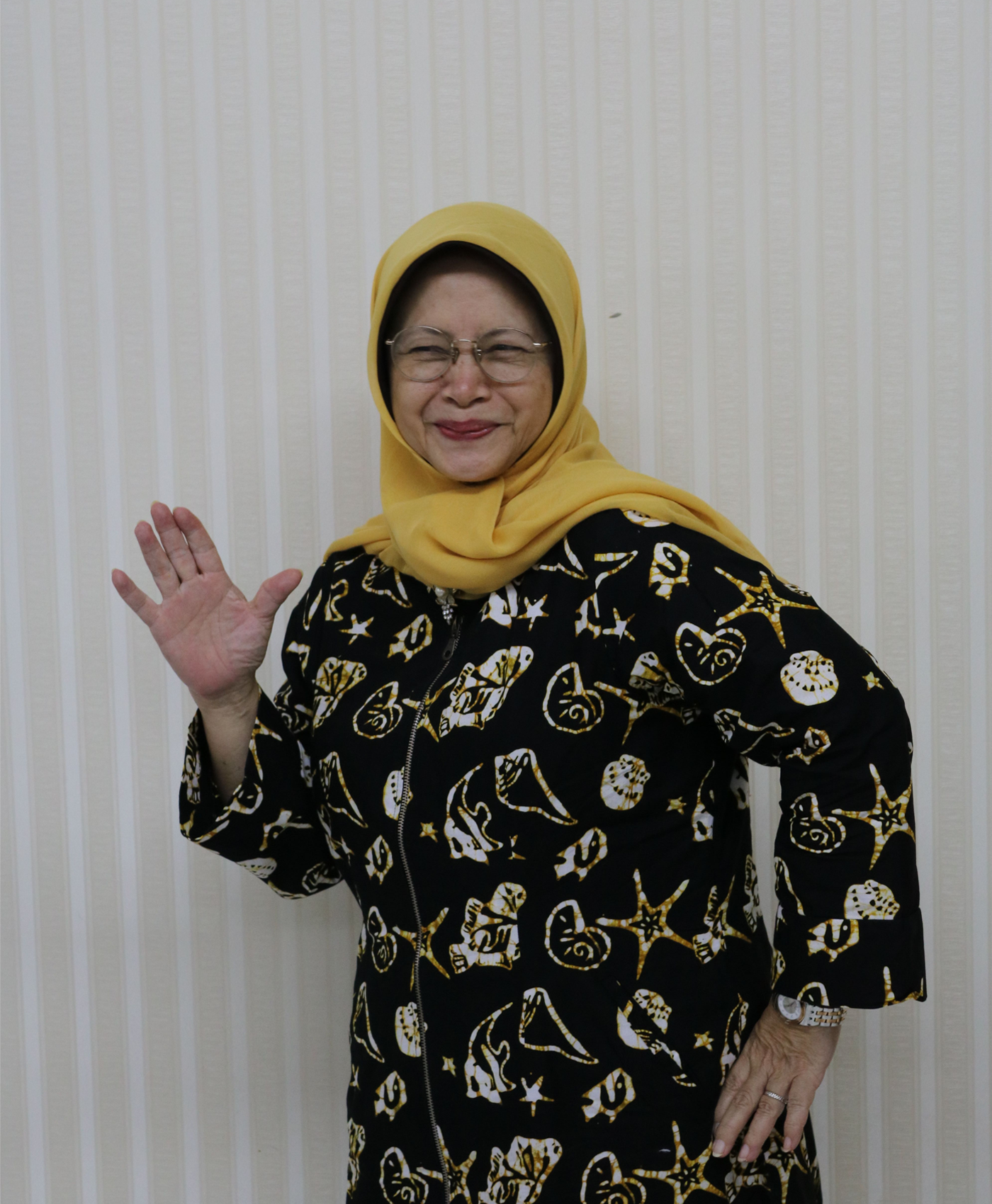 Born in 1960, Dr. Yani is a lecturer at the Division of Production Technique and Management of Aquaculture, Department of Aquaculture, Faculty of Fisheries and Marine Science, Bogor Agricultural University (BAU) since 1986. All her college education was taken in BAU, which were the undergraduate study in Fisheries Bachelor during 1979-1984; the master study in Agribusiness Management during 1993-1996 and finally the doctorate study in Aquaculture Science during 2011-2016. She has interest in aquaculture research especially focused on the Aquaculture system and Production.
EDUCATION
1984. Fisheries Bachelor's Majoring in Aquaculture. Bogor Aqricultural University
1996. Magister in Agribusiness Management.  Bogor Agricultural University.
2016. Doctorate in Aquaculture Science. Bogor Agricultural University.
PROFESSIONAL EXPERIENCE
Lecturer for undergraduate since 1987
Lecturer for magister program since 2007
Instructor on Marine Farm Cultivation Technique Sea Farming Cooperation PKSPL – Division of Fisheries and Marine Service of Thousand Islands District, July 2010
Instructor on Gourami Fish Farming Development at District of Bogor Barat, April 2010
PROFESSIONAL TRAINING
Training in Internal Quality Management System, in Bogor Agricultural University (2017)
Training in E-learning system, in Bogor Agricultural University (2016)
Training in E-learning system, in Bogor Agricultural University (2005)
Training on Utilization of Information Technology in Teaching and Learning Process, in Higher Education Directorate – Polytechnic School of Institute Technology Bandung (2003)
Applied Approach Training (2003)
MEMBERSHIPS
World Aquaculture Society
Indonesian Society for Scientific Aquaculture
Ikatan Sarjana Perikanan Indonesia
PUBLICATIONS AND PAPERS
International PublicationNational Publication
---
Hadiroseyani Y, Sukenda S, Surawidjaja EH, Utomo NBP, Affandi R. 2016. Survival rate of transported rice field eels, Monopterus albus (Synbrachidae), in open and closed system at water salinity level of 0 and 9 g L-1. AACL Bioflux 9(3): 759-767
Hadiroseyani Y, Sukenda S, Surawidjaja EH, Utomo NBP, Affandi R. 2016. Effect of fasting in waters with different salinity on physiological responses of Asian swamp eel, Monopterus albus (Zuiew, 1793). Indonesian J. of Ichthyology 16(3): 325-336
Participations to national and international meetings and workshops
Hadiroseyani Y, Sukenda S, Surawidjaja EH, Utomo NBP, Affandi R. 2016. Survival rate of asian swamp eels (Monopterus albus) in water-based culture at salinity of 9 g L-1 using recirculation system. International Conference On Aquaculture Biotechnology, International IPB Convention Centre, Bogor Indonesia, October 12th 2016. Oral Presentation
Witah A, Hadiroseyani Y, Nirmala K. Effects of Fe addition to water on production performances of Asian swamp eel, Monopterus albus cultured using water-based system. International Conference on Aquaculture Biotechnology, Bogor Indonesia,12 Oct 2016. Poster Presentation
Hadiroseyani Y, Sukenda S, Surawidjaja EH, Utomo NBP, Affandi R. Efek salinitas terhadap kondisi fisiologis ikan belut sawah, Monopterus albus (Zuiew 1793). Seminar Nasional Perikanan Dan Kelautan, Bandung Indonesia, 17 November 2016. Oral Presentation 
Hadiroseyani Y, Sukenda S, Surawidjaja EH, Utomo NBP. Effect of live transportation on blood profile and cortisol level of rice field eel Monopterus albus fingerling. Asian-Pacific Aquaculture 2013, World Aquaculture Society, Ho Chi Minh City Viet Nam, 11-13 Dec., 2013. Abstract ID# 290. Poster Presentation
Contacts Lecturer:
Dr. Ir. Yani Hadiroseyani, M.Si.
Department of Aquaculture
IPB University (Bogor Agricultural University)
Bogor, Indonesia