Staf pengajar Departemen Budidaya Perairan, FPIK-IPB berpartisipasi sebagai narasumber dalam Seminar Nasional Akuakultur Tahun 2021 yang diselenggarakan oleh Program Studi Budidaya Perairan Universitas Mataram pada tanggal : 27-28 Mei 2021.
Topik yang diangkat dalam acara tersebut yaitu :
Teknologi Produksi dan Reproduksi Akuakultur
Manajemen Media Akuakultur
Manajemen Nutrisi Ikan
Manajemen Kesehatan Ikan
Pengabdian Kepada Masyarakat Bidang Perikanan
Prof. Dr. M. Agus Suprayudi menjadi Narasumber dalam kegiatan tersebut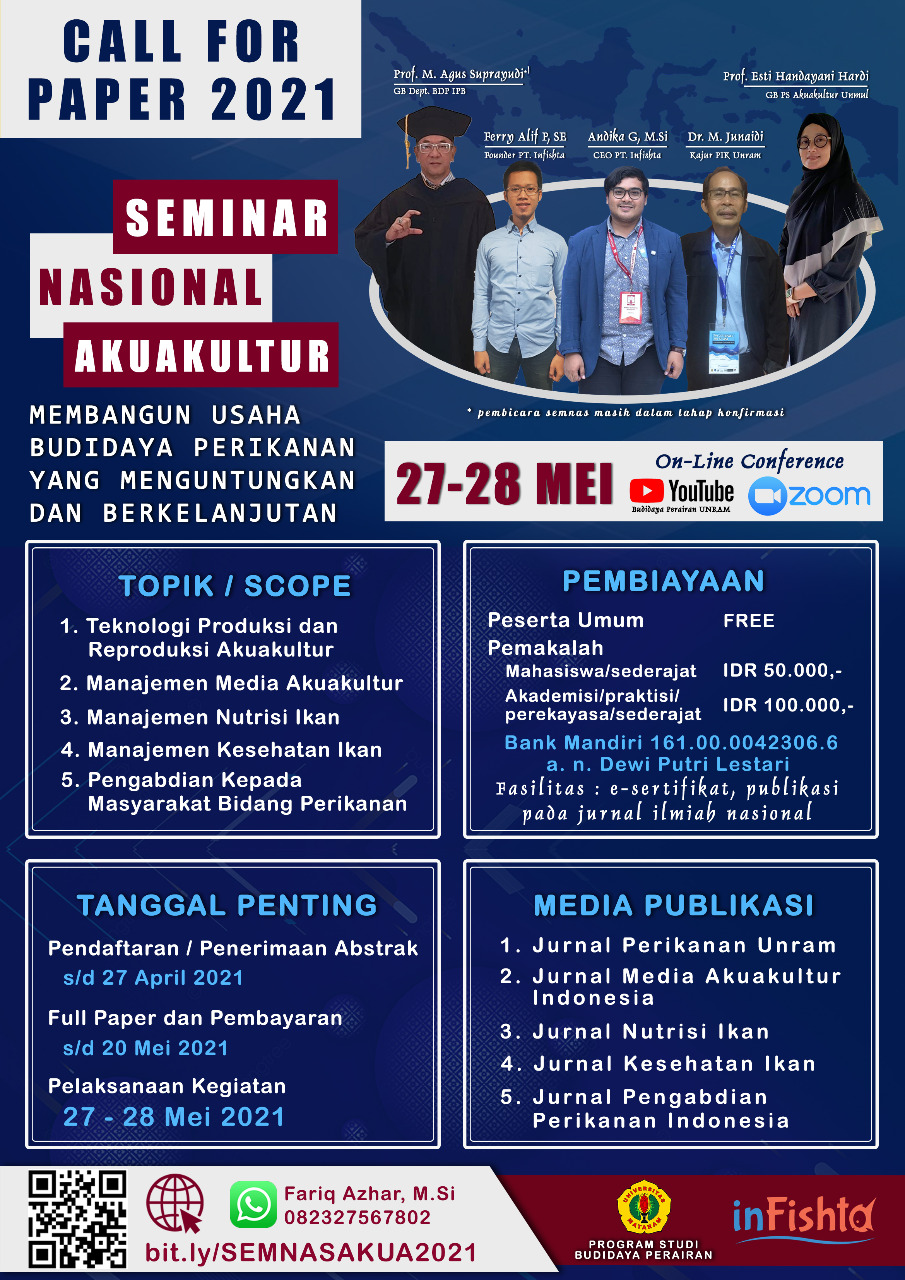 September 20th – October 18th 2020
Aquafest 2020, the largest annual aquaculture festival in Indonesia was held virtually by the Aquaculture Student Association (Himakua)-FPIK, IPB University.
There were two main activities in Aquafest 2020, namely e-conference and competitions. E-conferences took the form of virtual seminars and workshops, while the competitions included contests of infographic, videographics, and video photo.
0
0
bdpfpik
bdpfpik
2021-06-23 10:32:28
2021-06-23 10:42:29
SEMINAR NASIONAL AKUAKULTUR 2021